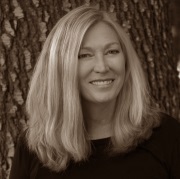 Welcome
Welcome to a great resource for all real estate information and services in the area. Please bookmark my page so you can refer to it easily. Enjoy your visit and explore everything my website has to offer, including Amador County real estate listings, information for homebuyers and sellers, and more About Me, your professional Amador County REALTOR®.
Looking for a new home? Use Quick Search or Map Search to browse an up-to-date database list of all available properties in the area, or use my Dream Home Finder form and I'll conduct a personalized search for you. All searches are in order of newest to oldest, so you can quickly see what's new on the market. Oh, and not all areas will have many homes to choose from. Volcano, for instance, will have few, so don't worry if an area doesn't have much to offer. The residents apparently just don't want to move!
If you're planning to sell your home in the next few months, nothing is more important than knowing a fair asking price. I would love to help you determine that price. I will use comparable active, pending, and sold listings to help you determine the accurate market value of your home.